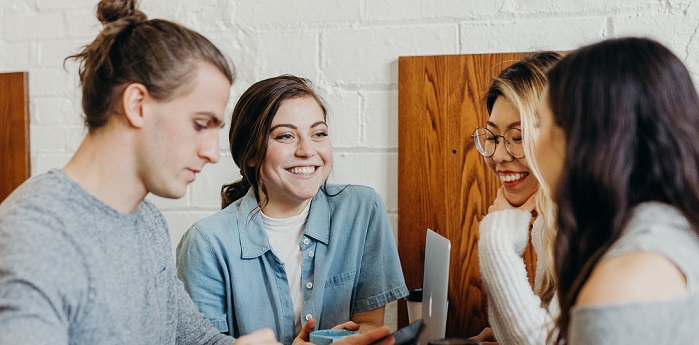 BS/EN/ISO 13485 Consultants
ISO 13485 Consultants work to provide solutions to the client's changing business and regulatory needs (country-specific). The ISO consultants knowledge and experience are often required to become aligned with a specific industry of their choice and eventually achieve error-free compliance.
(BS) (EN) ISO 13485:2016 certification specifies requirements for a quality management system where an organization must demonstrate its ability to provide medical devices and related services that consistently meet customer and applicable regulatory requirements.
The requirements of ISO 13485:2016 apply to organizations regardless of their size and type, except where explicitly stated. Wherever requirements are specified as applying to medical devices, the conditions apply equally to associated services supplied by the organization.
Roles and Responsibilities of ISO 13485 consultants
ISO 13485 Consultants play a crucial role in helping organizations comply with the ISO 13485 standard for medical device quality management systems.
Here are some common roles and responsibilities of ISO 13485 Consultants:
Compliance Assessment: Consultants evaluate an organization's existing processes and procedures against the requirements outlined in ISO 13485. They identify gaps and areas for improvement to achieve compliance.
Gap Analysis: Consultants conduct a thorough analysis to identify areas where the organization's current practices fall short of ISO 13485 requirements. They provide recommendations and strategies to bridge those gaps.
Documentation Development: ISO 13485 Consultants assist in developing and implementing necessary documentation, such as quality manuals, procedures, work instructions, and forms, aligned with the requirements of the standard.
Process Improvement: Consultants help organizations streamline their processes and workflows to meet ISO 13485 requirements. They identify opportunities for efficiency gains, reduce waste, and enhance overall quality management.
Training and Education: Consultants provide training and education sessions to familiarize the organization's employees with ISO 13485 requirements, ensuring everyone understands their roles and responsibilities in maintaining compliance.
Internal Audits: Consultants conduct internal audits to assess the organization's adherence to ISO 13485. They evaluate the effectiveness of the implemented quality management system and identify areas for corrective actions and continuous improvement.
Corrective Actions and Continuous Improvement: Consultants guide organizations in implementing corrective actions based on audit findings and assist in establishing mechanisms for ongoing improvement to maintain compliance and enhance the effectiveness of the quality management system.
Regulatory Compliance Guidance: ISO 13485 Consultants stay up to date with regulatory changes and provide guidance on compliance with relevant medical device regulations and standards beyond ISO 13485, helping organizations navigate the complex regulatory landscape.
Overall, ISO 13485 Consultants work closely with organizations to ensure the implementation of a robust quality management system, adherence to ISO 13485 requirements, and continuous improvement of processes to achieve compliance and enhance the quality and safety of medical devices.
Importance of ISO 13485 Certification
ISO 13485 certification holds significant importance for organizations operating in the medical device industry. Here are some key reasons why ISO 13485 certification is crucial:
Regulatory Compliance: ISO 13485 is internationally recognized and harmonized with various regulatory frameworks. Certification demonstrates an organization's commitment to meeting regulatory requirements and helps streamline the process of obtaining necessary approvals and licenses for market access.
Enhanced Quality Management: ISO 13485 sets stringent requirements for quality management systems specific to the medical device industry. Certification ensures that organizations have robust processes in place to consistently produce safe and effective medical devices, thereby minimizing risks and enhancing patient safety.
Customer Confidence: ISO 13485 certification is often considered a prerequisite by customers, suppliers, and regulatory bodies. It signals that an organization has implemented internationally recognized quality standards, giving customers confidence in the reliability and safety of its products.
Market Access and Expansion: Many countries and regions require ISO 13485 certification as a regulatory requirement for medical device manufacturers. Certification facilitates market access by demonstrating compliance with quality management system standards, opening doors to new markets and business opportunities.
Risk Mitigation: ISO 13485 emphasizes risk management throughout the product lifecycle. By implementing risk-based approaches, organizations can identify, assess, and mitigate potential risks associated with their products, ensuring proactive measures are in place to prevent adverse events and product recalls.
Continuous Improvement: ISO 13485 encourages a culture of continuous improvement within organizations. The standard requires regular monitoring, measurement, and analysis of processes, enabling organizations to identify areas for enhancement and implement corrective actions, resulting in improved efficiency, productivity, and customer satisfaction.
Supply Chain Management: ISO 13485 certification enhances credibility and trust among suppliers and business partners. It helps establish strong relationships and facilitates effective supply chain management by demonstrating adherence to quality standards and ensuring consistent quality throughout the supply chain.
Competitive Advantage: ISO 13485 certification differentiates organizations from competitors by showcasing their commitment to quality and compliance. It can be a powerful marketing tool, attracting customers who prioritize quality, reliability, and safety in their selection of medical device suppliers.
In summary, ISO 13485 certification is vital for organizations in the medical device industry to demonstrate compliance with international quality standards, gain market access, enhance customer confidence, mitigate risks, and drive continuous improvement. It plays a pivotal role in ensuring the safety and efficacy of medical devices and fostering trust among stakeholders.
ISO 13485:2016 Certification can help you comply with EU IVDR & MDR
EN ISO 13485 is a parallel standard issued to create a QMS in the medical device industry in the European Union. The requirements of these two standards are identical, and the entirety of the ISO 13485:2016. However, EN ISO 13485 includes several invaluable tables that align the ISO 13485:2016 requirements to MDR 2017/745 and IVDR 2017/746. It is expected that a new version of EN ISO 13485 will be released soon.
ISO 13485 Certification Process
ISO 13485 Certification is NOT mandatory for anyone who even applied for medical device product Certification. ISO 13485 Implementation is compulsory for CE Marking under MDR or IVDR. The following are the critical steps in ISO 13485 certification.
Identification of activities and medical devices to be covered in the certification scope
Identify the process owners
Identify the scope exclusions
Draft Quality Manual and define Quality Policy
Identify the mandatory procedures and draft the policies with the help of process owners.
Implement the procedures and create documentary evidence for each activity carried out
Conduct Internal Audit and close all GAPS
Apply with Certification Body (CB) and invite for an onsite audit
Answer all queries / NC from CB
Our Fees For ISO 13485 Consulting
OFFSITE ACTIVITIES

Drafting of Quality Manual, Mandatory Procedure and Important templets

1400 USD

20 Working Days

Process owner Interaction and Guidance via Skype / Zoom / or any other medium

349 USD per hour
ONSITE ACTIVITIES

Process owner Interaction and Guidance

849 GBP per Man-day

Average  2 hours per mandatory procedures
Internal Audit
849 GBP per Man-day

Two man-days are sufficient for small and medium-sized companies

IQA Training  / ISO Awareness training

949 GBP per Man-day

1 to 2 man-days
Integrating EN / BS ISO 13485 with 21 CFR 820
We work as regulatory advisors for the US Food and Drug Administration. Manufacturers may integrate both standards into a single documentation system with our help. Our ISO 13485 Consultants have worked on similar projects before and have dealt with FDA auditors. Remember, always approach ISO 13485 Consultants who are in the field of medical device regulatory compliance for your ISO 13485 Implementation.
Contact Us For ISO Certification
Need more information? You can always send us an e-mail or fill the contact us form. We will take care of your request as quickly as possible.